GFNY Republica Dominicana
April 7, 2019
The inaugural GFNY Republica Dominicana will be held on April 7, 2019 with two course options of 150km and 94km with climbs of 973m and 398m respectively.
The route is framed in the heart of Punta Cana, heading through a beautiful country side area of an intense green where you will enjoy an exciting cycling experience of pure adrenaline appreciating the Caribbean spring and its exuberant vegetation.
Savor the exclusivity of racing in Punta Cana, one of the most sought-after tourist destinations in the world for its beautiful beaches, ample lodging and great variety in entertainment. The race is designed to provide the riders with a combination of fast paced start, challenging climbs and rolling hills finish, so everyone can maximize their cycling strengths.
COURSE
Long distance: 150 km and 973m of climbing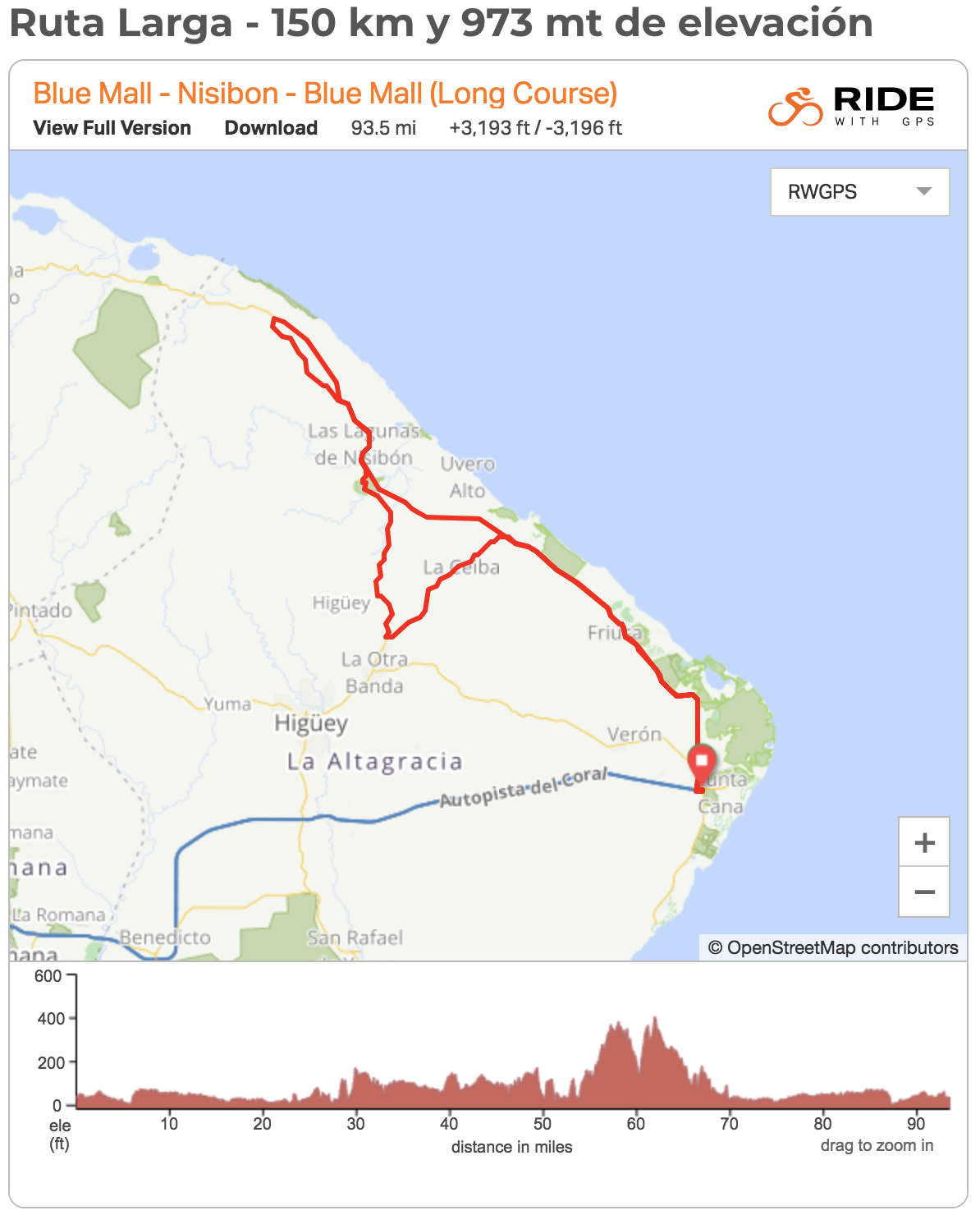 Short distance: 94km and 398m of climbing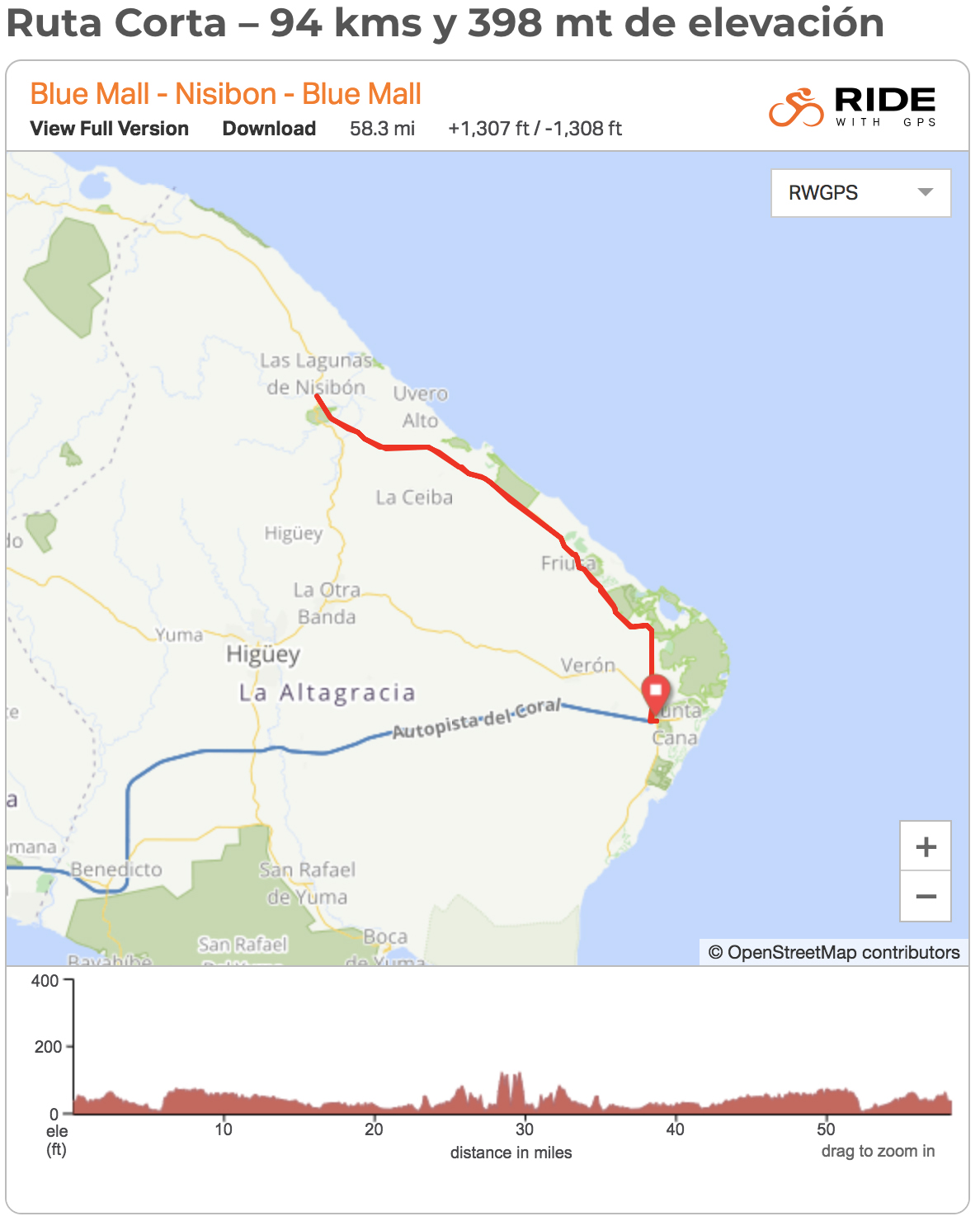 The the two distance options give you the opportunity to start from Puntacana Village, a charming vibrant community with a variety of beautiful shops and restaurants just 2 minutes away from the Punta Cana International Airport. The route will head north through a green tropical country region, moving towards to the eastern mountain range. There, the long course riders take the long way to return through the rolling hills of Anamuya, and back to Punta Cana while the short course retraces the outbound route.
REGISTRATION
Registration for the inaugural GFNY Republica Dominicana on April 7, 2019 is now open at gfnyrd.com.
TRAVEL
Punta Cana International Airport is one of the most important airports in the Caribbean for the large number of direct international flights to Punta Cana. It's located only a short distance from the host hotel of GFNY República Dominicana.
ACCOMODATION
Check gfnyrd.com for updates.
GFNY WORLD
At GFNY Panama, the top 10% of riders in all age groups qualify for a front corral start at the Campagnolo GFNY World Championship in NYC on May 19, 2019.
CONTACT & MORE INFORMATION
gfnyrd.com || info@gfnyrd.com