GFNY Monterrey (LatAm Champs)
February 25, 2018
GFNY Monterrey will start at the famous Cintermex and take you through downtown Monterrey and north to the top of Chipinque, the most challenging climb. You will have the choice between a long distance route of 160km and a middle distance route of 100km. Monterrey is renown for outdoor sports and activities and will host riders at the 2018 GFNY Latin American Championship.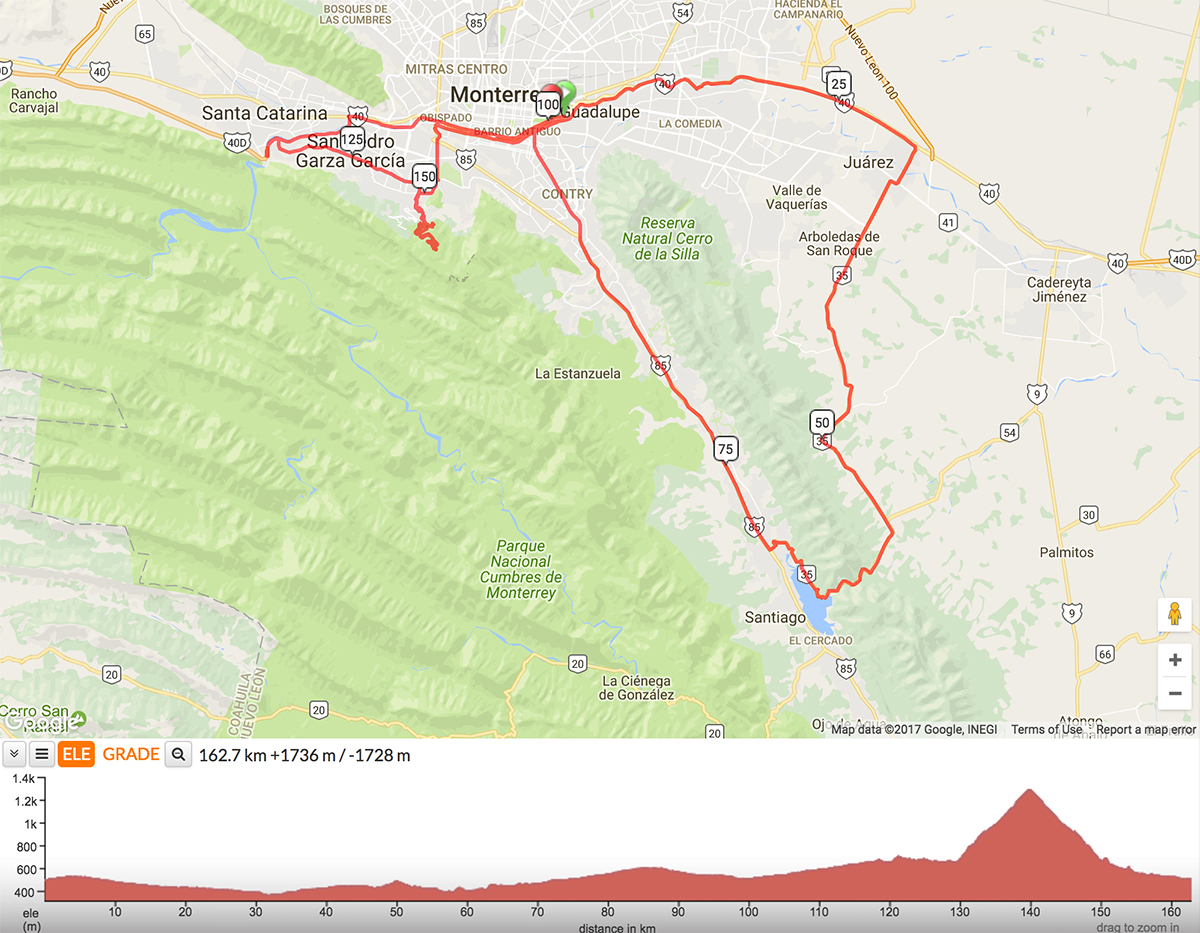 COURSE
Long distance: 160 km and 1736m of climbing
Medium distance: 100km and 812m of climbing
REGISTRATION
Registration is open now here.
TRAVEL
Monterrey international airport has over 206 daily flights to over 30 destination inside Mexico, the United States, and Central America. It is considered the primary hub of northern Mexico. The Monterrey airport is conveniently located and a short ride to most hotels inside the city.
ACCOMODATION
We're currently putting travel and transportation packages together. Please check here for updates.
GFNY WORLD
At the GFNY Latin America Championship in Monterrey, the top 20% of riders in all age groups qualify for a front corral start at the Campagnolo GFNY World Championship in NYC on May 20, 2018.
CONTACT & MORE INFORMATION
gfnymonterrey.com || info@gfnymonterrey.com