Inaugural GFNY Alpes Vaujany confirmed for August 30, 2020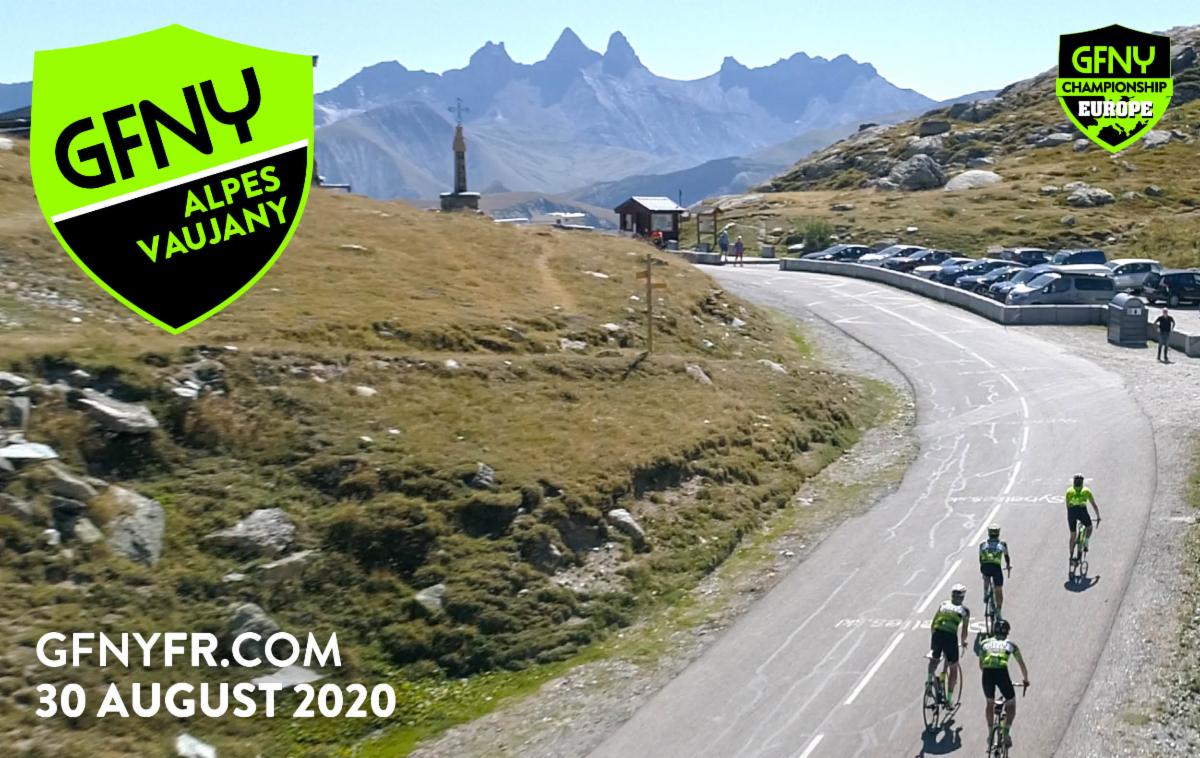 GFNY Alpes Vaujany is confirmed to go ahead as planned on August 30th following an announcement from French President Macron that events will be allowed from mid-July.
NEW YORK CITY, May 5, 2020 – Vaujany, in the French Alps, will host the 2020/21 
GFNY Europe Championship
 on August 30 as scheduled. A statement from the Prime Minister's office on April 28 announced that no events of 5000 persons, or more will be allowed before September 1
st
.
GFNY Alpes Vaujany has an expected starting list of 1000 riders and will mark the re-start of the 2020 cycling season on August 30th.
A new and improved route has been finalized which now also includes the stunning Col du Glandon. The competitive long course mimics a lolly-pop loop, 117km long with arguably the most challenging course of the GFNY calendar with 3925 meters of climbing. The non-competitive short course is point to point covering 40Km with 1707 meters of ascent.
The race starts in Vaujany with a controlled descent from the village of Vaujany to the base of the first challenge of the day, a 25km climb up Col de La Croix de Fer. On route to the peak at 2,067 meters, riders will pass by lush forest and lac de Grand'Maison. Upon reaching the peak there is a long descent into Saint Jean de Maurienne and a flat 10km through the Maurienne valley before starting the climb up Col du Glandon. The descent from the top will bring riders back to the bottom of Vaujany for the final climb, a short but technical 5km climb to the finish line.
"I can't wait to host a GFNY in the French Alps and am especially proud of this Championship course," said GFNY CEO Uli Fluhme. "Vaujany is a beautiful host location, surrounded by the most famous climbs in the world. It's ideal for a summer ride, race and family vacation. And it's a dream to re-start the 2020 GFNY season in a region that is loaded with cycling history."