GFNY Exclusive – Replica Jersey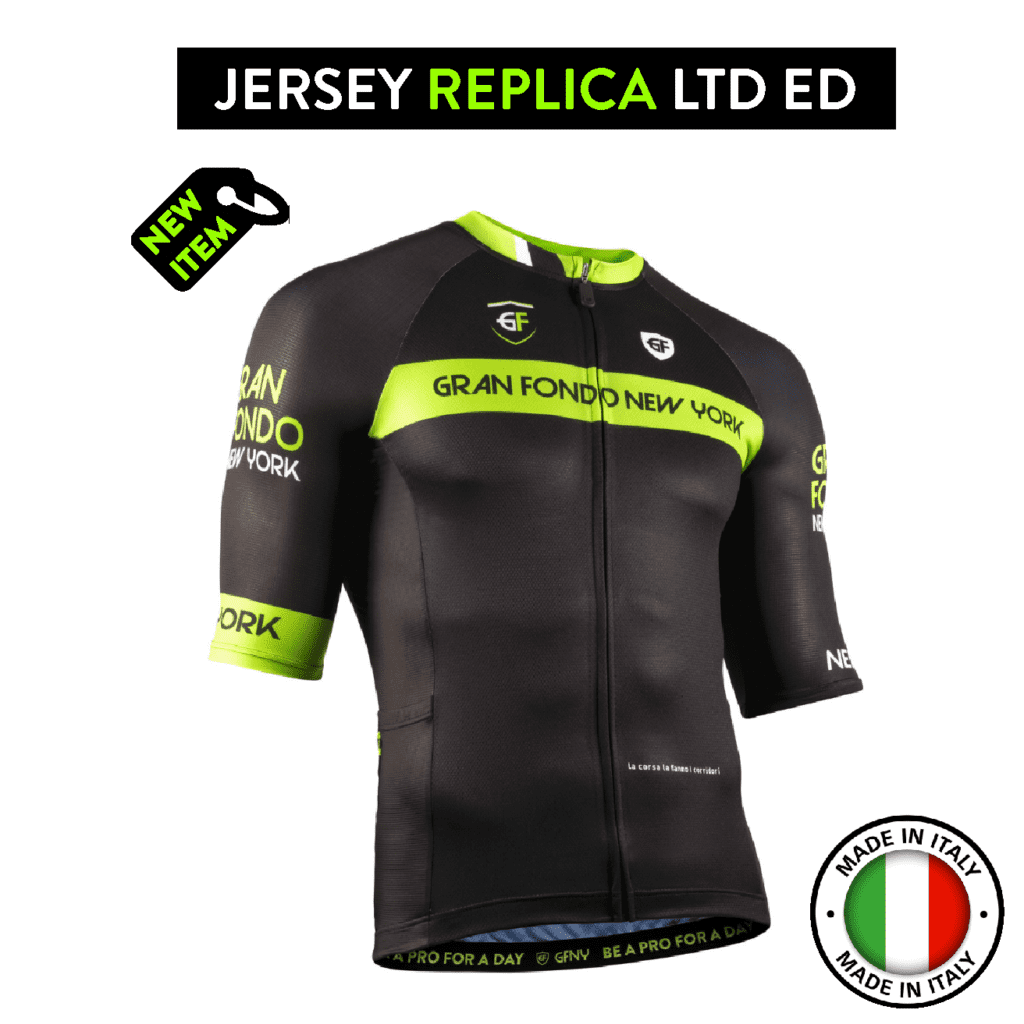 This Limited Edition GFNY 2011 replica jersey is a homage to the first ever GFNY jersey, but updated with latest materials and style.
Two side pockets, our favorite feature for those extra-long days in the saddle.
Front and back are made of Intesa6, the ideal fabric when it comes to breathability, light weight, strength and durability.
Sleeves and side panels are made of the high-tech fabric Fullmoon: stretchy, ultra light, silky smooth feeling and extremely breathable.
GFNY cut that you know and use – the same cut as all GFNY race jerseys.
This jersey is produced with the latest GFNY jersey trend for 2020: a lower neck and longer sleeves.
In two days we will promote this jersey in our social media, so get yours now before it's sold out.