The GFNY Bear Reel By Emma Bishop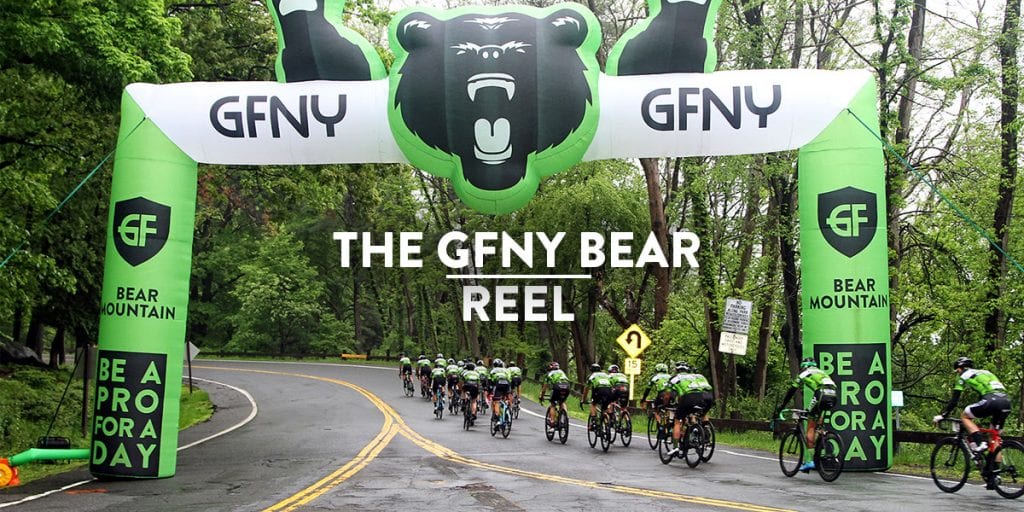 This year, in an effort to deliver bigger and better live race day coverage, GFNY NYC set up 4 YouTube streaming channels. It was a test, and a risk – live coverage always is, and even more so when it is not our day job!
We were limited by what cell coverage we could get and because the reporting team were flying in from all over, it is not something that could be practiced. The idea was just to go with the flow and see how it goes. We knew it would be a little rough around the edges, but in a good way, right?
The feedback we've received thus far on the channels that worked, has been super positive – we are glad you loved it. We all had great fun ourselves, whether reporting from a motorbike, the lead car, the GFNY studio or like myself, the summit of Bear Mountain.
This year I did not ride the course on the back of a moto. Instead I went directly past the start to Bear Mountain, where I assured Uli and Lidia I had cell coverage last year. Enough to stream from? I did not know. But we were going to give it a go.
In the thick fog, I arrived atop Bear with race announcer Steve Fleck who was announcing (for the first time) all the Bear 50 finishers. On the other side of the Bear finish line, is the vista. At 7:30am on Sunday, the vista was nowhere insight. Check out the first video clip here.
The leader Cedric Haas from NYC came through at 8:53am, that's an average of just under 25mph! He did not stop, and neither did the chasing peloton, which was to be expected. You can check out their brief arrival and disappearance here.
After the professionals and super elites had flown by, the atmosphere started to relax a little. The sun broke through and riders started to stop, enjoy the best aid station in the world and take in the vista. I ended up being a reporter/photographer of sorts, exchanging photographs for interviews. It kind of worked.
If you chatted with me check out 
this link
 and 
this link
. You can scroll through and see if you can find yourself. And if you did take the time to speak with me, thank you!
As for next year, did you enjoy having the opportunity to have a chat and be featured on the GFNY Live stream? Did you miss speaking to me? Any comments for our reporting station next year?
'Bear' (pun intended) in mind that we know the video is at times grainy; this year was a test run. We were just happy it kind of worked and provided riders with an extra experience and memory of the day.
Make a note that in 2019, we will be at Bear again, and bigger and better, so if you are not in a rush to ride down, make sure you come and say hello to me (and anyone watching from home) and tell us your story or just how your day is going.
See you in 2019!